Carpet Cleaning and Upholstery Cleaning                               
All our cleaning products are environmentally friendly and safe for children and pet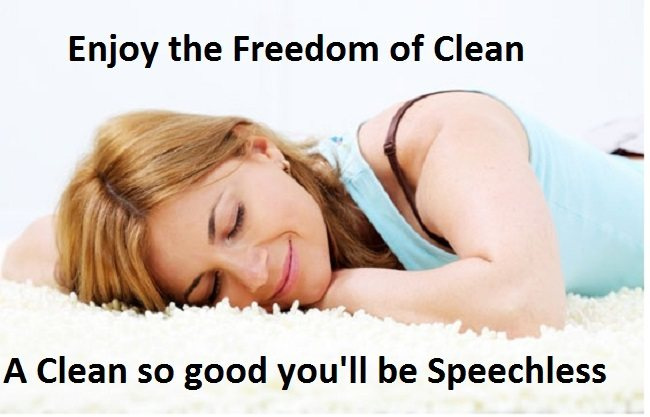 Residential and Commercial Services
Moore's Carpet Cleaning Service

Moore's Carpet Cleaning Service has been branded for its unprecedented service in residential and commercial carpet cleaning, upholstery cleaning and restoration for over 30 years. We are proud to leave a stamp on all our work along with the highest level of customer satisfaction. A cleaner carpet and upholstery will reduce allergens while enhancing the appearance and comfort of your environment. Properly cleaning your carpets will also prolong the life of your carpets.
Our philosophy is that clients should not be exposed to harmful chemicals. This is one of the main reasons that all our products are biodegradable, safe, and Green Seal certified. Each product has been individually tested before being integrated as part of our cleaning services.


Our Team
Our devoted team of highly trained professionals is fully experienced in the use of organic cleaning products for all types of carpets and upholstery. Our 'All Green Carpet and Fabric Protector' serves as a natural and healthier alternative to chemical protectors like Teflon and Scotch Guard, and is just as effective! Moore's Carpet Cleaning Service offers services in
cleaning upholstery, leather furniture,
area rugs,
mattress,
drapery and blinds,
water damage restoration,
janitorial services, as well as pet stains. We also assist with allergy relief so you can enjoy your home or business in a healthy manner
...... Read our Blog

Area Rug Cleaning

HOW TO CORRECTLY CLEAN YOUR AREA RUG

A Clean area rug will add comfort and style to your home. However, area rugs especially in high traffic areas are exposed to wear and tear on a daily basis. They trap dust, dirt, odor due to smoking, pet accidents and spills from normal daily usage. Having your area rug properly clean on a regular basis will prolong the life your rug.
Carpet cleaning for delicate area rugs:
Carpet cleaners are frequently mistaken for area rug cleaners. However, the process of carpet cleaning is completely different than the one for area rug cleaning. Carpet cleaners come to your home and steam clean your area rug. They add harsh cleaners to wash your area rug which may result in discoloration or over wetting of your area rug. The carpeting or wood flooring under area rugs can be damaged in the process, not only due to possible discoloration from bleeding dyes but also from the dampness and humidity of a wet rug. This process is standard for synthetic wall-to-wall carpeting but is not appropriate and is often damaging to delicate, handmade and natural fiber rugs, such as wool and silk.
Do-it-yourself area rug cleaning:
Some homeowner take their rugs outside and power wash them, some even wash their rugs using the garden hose and shampoo. This method of cleaning is not recommended for the cleaning of area rug because it may result to irreversible damage. Also we do not recommend the spot cleaning of area rugs using store bought carpet shampoos and detergents. These harsh cleaners are designed for wall-to-wall carpeting with synthetic fibers and are not designed for natural fiber rugs. Area rugs have rich dyes that may easily bleed and discolor not only the rug itself but also the floor underneath.
Professional area rug cleaning:
Area rugs should to be cleaned regularly and they also need to be cleaned correctly to avoid damaging them. An improper cleaning method can ruin your area rug, thus ruining your investment. To keep your beautiful area rugs healthy for a long time, call your local professional area rug cleaners. They actually take the time to analyze your rug and determine which cleaning process would work best.
Professional area rug cleaning process:
Professional area rug cleaners come to your home to inspect your rug. They analyze the fibers, dyes, origin and condition of the rug to determine the appropriate cleaning method. They take the time to answer questions and give an estimate for the proposed work. Once you satisfied with the information, your rug is taken to a dedicated facility where it is dusted to remove dirt and small particles. Your rug is then hand cleaned and gently rinsed to avoid color runs. Just like the washing process is particular to your rug, so is the drying method specific to the type of rug as well. Some rugs are hung to dry naturally, while others are dried flat . No harsh chemicals are ever used to wash or dry your area rugs. After vacuuming and grooming the rug one more time, there is a final inspection to make sure the results are satisfactory. If they are not, the process is repeated. Once the area rug is looking and smelling great, the area rug is then delivered back to you home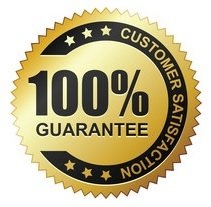 The one aspect of a home that either invites visitors or detracts prospective home buyers from buying that home is its polished interiors. This means consistently taking care of your carpet, ensuring that it is fresh from stains and looking new as the day that you had bought it.

We at Moore's Cleaning Service, advocate total care and cleaning for your carpet and upholstery using modern and upgraded equipment and experienced professionals. Our mission is to ensure that all our clients receive 100 per cent satisfaction with our efficient and affordable cleaning services
Commercial Carpet Cleaning
There are a million and one things to consider each business day but you can make it so that the deep cleaning of your carpets is not one of them. Moore's Cleaning Service can set up an annual cleaning schedule so that you do not have to worry about the hidden menaces which collect in your carpets over time. Bacteria and other micro-organisms can be a threat to the productivity of your workforce as it can lead to the spreading of disease or uncomfortable allergic reactions.
When you choose Moore's Cleaning Service you can have confidence that you will be getting the best commercial cleaning service at the best possible value. Moreover, you will enjoy peace of mind knowing that your building maintenance is in the best possible hands. It is our commitment to quality that has kept us in business for so long and it is that same commitment that we guarantee will make you glad you called Moore`s Cleaning Service, so give us a call today to set up a free consultation for your business.


.
The Benefit of Cleaning Your Carpets
Most people clean carpets when they look dirty. Rarely does anyone acknowledge that their carpet needs to be cleaned to protect their health. In spite of this, every time you clean your carpet we improve the quality of life by reducing your exposure to pollutants such as Pollen, Dust Mites, Fungi, Bacteria and other airborne pollutant that are inside your home ........
Read our Blog

Mattress Cleaning

MAINTAINING YOUR MATTRESS

Moore's Cleaning Service offers
mattress cleaning services to help you keep your mattress in great shape.
You spend more than one-third of your life sleeping, so it's important that you are sleeping in a clean and comfortable environment. Here are some tips to keep your mattress well-maintained:
Wash your sheets a minimum of once per week. Body odor, sweat and skin cells can accumulate on your bed sheets. Cleaning your sheets more frequently will help keep dust mites away and keep your mattress in better condition.
Vacuum your mattress every month. Strip your bed sheets and vacuum your mattress to help get a deeper clean. Dust and debris can accumulate in the corners or crevices of your mattress. Use the upholstery attachment and vacuum thoroughly to help remove dirt and prevent dust mites.
Clean stains immediately. Clean by blotting any excess moisture, then wipe with a damp cloth. It is best to keep your mattress moisture-free to prevent the growth of mildew and mold. If you need help, hire a Moore's Cleaning Service to properly clean your mattress.
Place the mattress in direct sunlight. If possible, move your mattress into the sun. Direct sunlight can help to remove odours, eliminate stains and refresh your mattress.
Use a mattress cover. Protect your mattress from spills and accidents by purchasing a mattress cover to put under your sheets. The cover won't prevent all spills from seeping into your mattress, but it will absorb most of the mess and is much easier to clean than an entire mattress.
Flip your mattress every three to six months to allow for even wear. Rotating your mattress at regular intervals will ensure that you don't wear out one spot sooner than another — helping your springs to last longer. Turn your mattress so that the head is now at the foot of the bed, and then reverse it in another three to six months.
" I 'd like to express my satisfaction with the job Moore's Cleaning did on the carpeting at my condo.They managed to get some rust color stains out of one carpet, that have been there since I bought the place, ten years ago. Over the years I had used various store bought stain removers, to no avail.
Now my carpets all look bright again. I plan to have him back to do the carpets every year now. I'll never rent a do-it-yourself machine ever again!
Thank you so much. Fair price too.

Sincerely, Jeanne Basteris.
Brampton.."
We Accept Debit Cheque Cash Visa Mastercard and American Express